Going wild: animal encounters in Southeast Asia
A happy holiday can sour quickly if you mingle with the wrong wildlife while abroad. Here are our top tips for staying safe.
February 18, 2020
•
Reading Time:
7
Minutes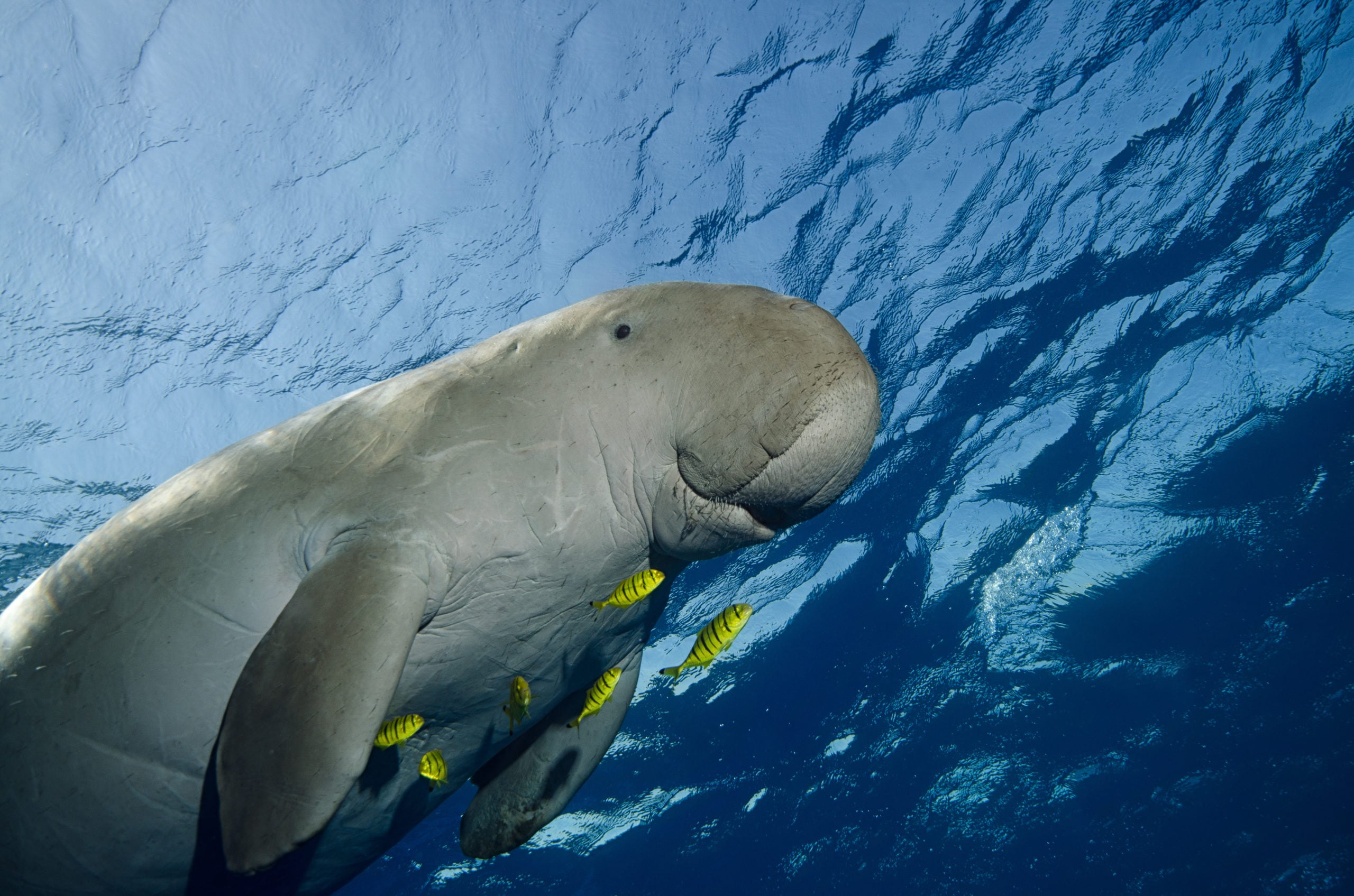 Sponsored by the Australian Government
Asia holds enough epic travel experiences for many lifetimes, from a spiritual awakening in an ancient temple to a multi-day trek through tangled jungle, days spent paddling wild rivers or up close and personal wildlife encounters. It's a heady concoction of intrigue, adventure, solace and spirituality.
At the top of the list for many travellers is meeting wildlife – the macques of Indonesia, the elephants of Sri Lanka and the tigers of India. And then there are the black bears, crocs, sloths, mongoose, jackals, wild buffalo, Komodo dragons and much more. And while wildlife spotting brings with it plenty of excitement, there are always some risks when you get close to wild animals.
Monkeying around in Indonesia
Imagine it's late afternoon and steamy – you're sweating like a grape in a summer lunchbox – as you stand at Pura Luhur Uluwatu Temple on Bali's south-western coast. Thankfully, there's a slight breeze blowing through the sacred structure, which sits atop a sheer cliff 60 metres above the Indian Ocean. The view of the sea and the impending golden sunset is magnificent.
You've come to experience its nightly kecak and fire dance. It's derived from an old Balinese ritual called the sanghyang, a 'trance dance' driven by its participants' repetitive chanting. In its ancient form, the sanghyang communicated the wishes of the gods or the ancestors. The performance, played out as the orange orb slides into the sea, by 30 or so bare-chested locals, is mesmerising.
This show is held in the kecak open-air amphitheatre. The pathway to it is rimmed with trees and full of macaque monkeys. A sign at the entrance warns you to stow your jewellery, glasses and other valuables to keep them out of the monkeys' clutches.
Endemic to southeast Asia, and cute, anthropomorphic, mischievous or terrifying — depending on what you think of them – the monkeys are highly intelligent and make great subjects for social media snaps, assuming they haven't already stolen your camera. But regardless of how tame and accustomed to tourists they may seem, you should still approach them cautiously. These primates can be devilishly devious, in ways that are not immediately apparent to the untrained eye.
The macaque overlords of the Pura Luhur Uluwatu Temple aren't shy about showing visitors who's the boss. So how do you best manage your encounter?
Avoid smiling at them. For monkeys, showing teeth is a sign of threat and aggression. A misinterpreted smile may provoke an unnecessary attack. And when a monkey smiles at you, back off immediately.
Don't play tug of war (no matter how cute they are!). The primary reason that monkeys bite tourists is that they do not drop something that a monkey has grabbed. Camera straps, backpacks, and water bottles are major temptations. Let go when a monkey grabs something, chances are they will examine it and drop it soon after.
Don't offer food. Having food around monkeys is a bad idea, but feeding one will attract many more that may take your refusal to feed them as a sign to attack.
Don't show fear. Monkey clans usually follow a well-established caste system with larger males being alpha. If a monkey acts particularly aggressive, stand your ground, wave your arms, or pick up a stick if there are any available. If you must retreat, back away slowly while still facing the monkey; running or showing fear will boost their confidence rather than causing them to back down.
Be careful taking pictures. A monkey seeing its own reflection in the lens of your camera may cause it to attack. Tourists have been attacked when taking selfies with primates.
On the offchance your encounter turns nasty, and you are bitten by a monkey, you should seek medical assistance because, no matter how trivial, it can quickly turn dangerous. Monkeys are regular carriers of rabies; even the ones not rabid can create dangerous infections and fevers thanks to the high level of bacteria in their mouths.
Monkey bites should immediately be scrubbed with clean water and soap for at least 10 minutes. Seek help from a doctor who will probably start antibiotics and may suggest measures against rabies. Note: rabies has no early symptoms and is fatal if not treated immediately.
To protect yourself from rabies:
don't feed or pat animals
wash your hands well after contact with animals
consider getting vaccinated for rabies before you go.
If you have a pre-existing illness, you may need to avoid all contact with particular animals. Seek medical advice from your doctor before you leave.
If you're bitten, scratched or licked on an open wound by an animal:
use appropriate first aid
wash the wound out well with soap and water for at least 10 minutes
use antiseptic solution
seek rapid medical advice regarding the prevention of rabies, tetanus and bacterial infection.
It is wise to avoid contact with monkeys, even in places where you're encouraged to interact with them. This includes:
popular markets
tourist destinations
sanctuaries.
As well as monkeys, dogs and bats can carry the disease in Bali and its nearby islands, as well as Thailand, Cambodia, Laos, Malaysia and Myanmar.
In Indonesia it also pays to remember you're at risk of contracting rabies if you visit a market where live animals and fresh food are sold:
live rabies-positive dogs may be present
don't eat raw or undercooked meat or animal products.
It's also important to know that rabies treatment in Indonesia may be limited. If you're bitten you may need to return to Australia, or travel to another country, for immediate treatment. That's why buying travel insurance before you leave to these destinations is paramount. Be sure to ask about the level of medical assistance you can expect from your insurance.
Eyeing the tiger in India
If India is on your bucket list, for not only the colourful crush of humanity and the throbbing streets of New Delhi and Mumbai, but for its big cats, then make a beeline for northern India's Ranthambore National Park. Dotted with ancient ruins, it's one of India's largest national parks and was famously the hunting grounds of the Maharajas of Jaipur (the city is a 130km drive away). It's also where you're most likely to spot the resident leopards and tigers.
Now imagine it's dawn and you're on the banks of Padam Talao Lake in the park. You've unwittingly wandered away from the majestic, salmon-pink structure of Jogi Mahal, which was initially built as a hunting lodge by the royal family, when a tigress and her cubs wander down to the edge to drink. You're downwind and as the morning breeze brushes your cheek she picks up your scent. A large male, which you've not seen until it's too close for comfort, charges towards you…
Tigers attack and kill people in India. So if you're planning on watching or photographing wildlife here it's imperative to only use reputable and professional guides (ask them about their insurance policies for guests), keep a safe distance and always respect wildlife laws and park regulations. You'll also want to ensure you're covered for wildlife encounters on your travel insurance, including the level of medical assistance you can expect, and be on top of any specific travel advice for your holiday spot.
While this all may sound like a lot of work, it's well worth the effort – enabling you to simply soak up the experience of visiting the world's wildest continent.
Diving in to the Philippines
This scattering of islands in the South China Sea has thousands of dive sites. With more than 1200 marine species and 400 of the world's 500 coral species, the question isn't what will I see diving in the Philippines; it's what won't I see.

The Philippines is a great area for spotting barracuda, emperor and scorpion fish, moray eel, tuna, batfish, Moorish idol, trevally and flute mouth. It's also home to lionfish, triggerfish, pygmy seahorses, trumpet fish, mantis shrimp, unicorn fish, wrasse, squid, parrotfish and octopus.
Topping the charts of can't-miss wild animals are the engaging and endangered dugongs. Few sea mammals come off as cuddly, but dugongs are a special case. Their large bubble-shaped heads, downward jaw and tiny thoughtful eyes make them one of the most loveable marine mammals in the ocean.
Duck your head under the water at Palawan – a spectacular archipelago of limestone karst islands, hidden lagoons and white-sand beaches on the eastern edge of the Philippines – and you'll meet this special sea cow as well as sharks, manta rays, sea turtles and giant clams.
Wherever you're going diving, check the travel advice levels for the areas you visit before you go. For example, the Australian government recommends you do not travel to central and western Mindanao in the southern Philippines, due to the very high threat of terrorism and kidnapping, or Thailand, due to high levels of violence.
And make sure your travel insurance covers you for scuba diving – if you push your limits too far or have an encounter with a less-than-friendly fish and need medical assistance, you'll need to know how to enact it immediately.
You want to enjoy a safe and happy trip overseas. Smartraveller.gov.au is an Australian Government service providing travel advice for over 170 destinations. Learn more about your destination before you leave and subscribe for updates.
Authorised by the Australian Government, Canberra
Read Next