The banded broadbill looks like a kookaburra got attacked with a paintbrush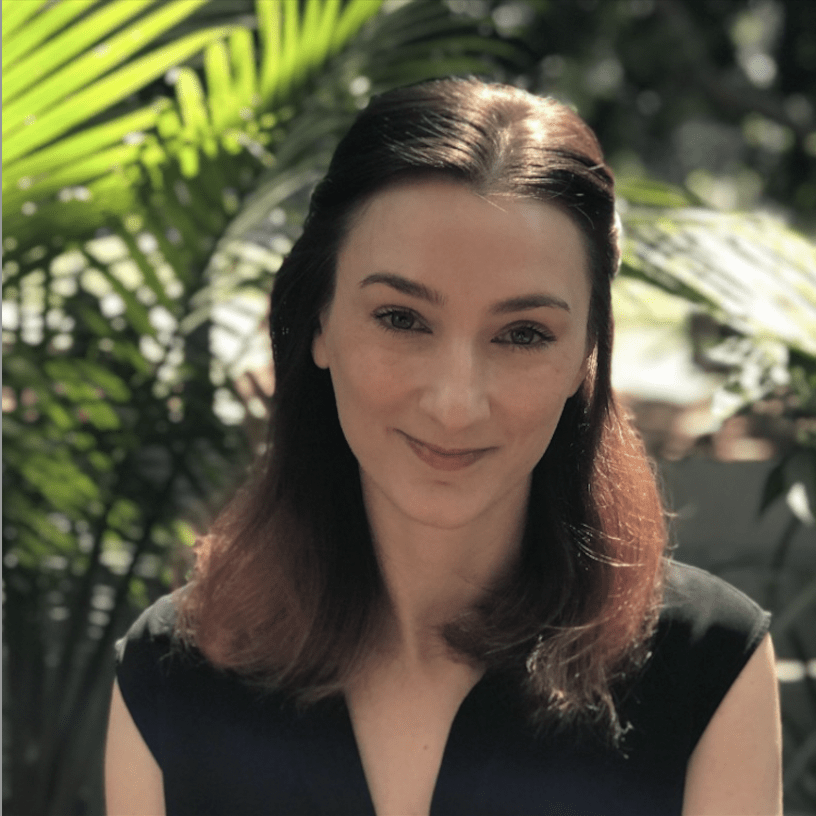 Bec Crew is a Sydney-based science communicator with a love for weird and wonderful animals. From strange behaviours and special adaptations to newly discovered species and the researchers who find them, her topics celebrate how alien yet relatable so many of the creatures that live amongst us can be.
Meet the incredible banded broadbill.
REMEMBER WHEN YOU were a kid, and your painstakingly realistic entry in the colouring competition was always trounced by that one picture that looked like it had literally every shade of Derwent pencil thrown at it? Plus glitter. My god, the glitter.
That's what the banded broadbill (Eurylaimus javanicus) looks like.
An ill-informed rendition of a kookaburra made by someone who will not be told that a bird can't be purple and black with random yellow splotches and an outrageously turquoise beak. And why not bright blue eyes while we're at it?
Endemic to the island of Java in Indonesia, the banded broadbill is a rare tropical bird that lives in moist lowland rainforests, using its broad, sturdy beak to snatch up insects mid-flight.
Moving in flocks of 20 or so, these birds construct large, complex nests that hang from suspended vines, draped in lichen and spider webs to obscure them from view. Both the males and females take nest-building and egg incubation very seriously.
Members of the broadbill family (Eurylaimidae), which boasts some of the most incredible colour combinations in the world, the banded broadbill is related to pitta birds (family: Pittidae), found in Asia, Australasia and Africa.
If you look at the rainbow pitta (Pitta iris) from northern Australia and the noisy pitta (Pitta versicolor) from eastern Australia, you can see a similar 'colour-blocking' effect in the plumage, but pittas have a more delicate build overall.
One of the most amazing things about these birds – which bring a flood of colour to the forests of our closest neighbours, but never quite made it to our shores – is the mind-bending diversity across the species.
There's the brilliant green broadbill (Calyptomena viridis) from the forests of Borneo, Sumatra, and the Malay Peninsula – a tiny jewel-coloured creature with a head that gives it a slightly off-kilter vibe:
With feathers extending almost entirely over its beak, its head bears an almost half-moon shape. Its genus, Calyptomena, comes from two Greek words: kaluptos meaning "covered" and mēnē, meaning "moon".
Then there's the black-and-yellow broadbill (Eurylaimus ochromalus), which legit looks like a Disney character:
Spread throughout Southeast Asia, but threatened by habitat loss, the black-and-yellow broadbill again looks like someone took an aggressively creative approach to a kookaburra colouring book.
And check these guys out:
Those are black-and-red broadbills (Cymbirhynchus macrorhynchos), also from Southeast Asia.
This is just a taste of the array of colours and colour patterns that adorn the broadbills. They're so unique, many of them are the only members of their genus – something that only happens when scientists can't find enough common features to group them together.
And if you think these birds are beautiful in photos, wait till you see them in action:
We'll leave you with this beautiful footage of a male Whitehead's broadbill (Calyptomena whiteheadi) – a close relative of the green broadbill – showing off his fantastic parenting skills:
Read Next