The Ultimate Guide to Gravel Cycling
A gravel bike opens up thousands of kilometres of Australia's dirt roads and backcountry to exploration. Here's how you roll.
I'm used to the high cortisol levels of road cycling in Sydney, eyes peeled for texting morons and flung-open car doors. I also ride a mountain bike, which might be safer than the road, but I don't find it all that socially rewarding, as most of my mid-ride chats consist largely of panting and swearing.
But on this particular day, with over 150km of riding on a gravel bike, we'd encountered just a handful of cars (mainly full of smiling campers or farmers giving us a laconic one-finger wave), and we hadn't stopped chatting. We'd solved the world's problems, planned a new business, and completed some mutual relationship counselling. And, of course, we'd ridden through some truly spectacular countryside, discovering what actually does lie down those dirt roads with the funny names.
As the sun dissolved into the horizon and the countryside turned to honey, our dust trails lit up like a magic trick and I finally 'got' what gravel cycling was about – I knew I had discovered something special. What's it all about?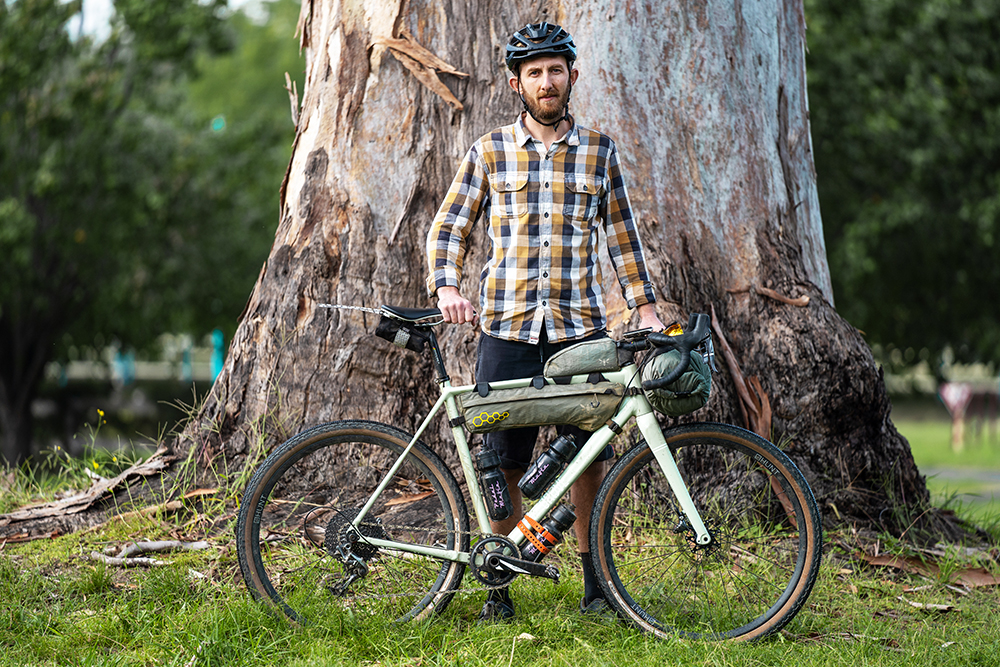 Exploration! More so than anything else, gravel riding is all about following those back roads to see where they go and what great pubs might be hidden along the way. There's no prescribed trail, no course markings or race track to follow. Make it as short or as epic as you like; a satisfying gravel adventure can be done in a day, stretched over a weekend or perhaps it's a life-changing epic around Australia. (Australia's cycling history is rich with the 'overlanders', hardy bike-borne explorers who criss-crossed the country before the motor car became the expedition vehicle of choice.)
Without a doubt it's that weekend crowd fuelling the growth of the gravel scene. Riders looking to flee the city for a manageable micro-adventure that involves a couple of challenging days on the bike, not too far from the city or family, with a good country pub mid-way.
The social side of gravel riding is another big drawcard. Unlike road riding, where riding two abreast normally gets you yelled at by a ute driver, hitting the gravel gives you plenty of time to tap away the kays riding alongside your friends, so it's a nice way to combine riding and relationships.
A good chunk of the joy in gravel riding comes in the preparation, especially if you're planning a big ride with a crew of friends. The pre-ride banter, mapping and dividing up equipment is all part of it. It's a lot like hiking in some respects – often you're heading out overnight, generally with imperfect information about what facilities are available en route – or what the exact conditions will be – so you need to be as self-sufficient as possible without going overboard.
Poring over Google Maps and creating routes in Strava or Ride With GPS is a big component of the fun. You can spend days trying to weave together a loop that doesn't involve jumping too many farm fences, zooming in on satellite images to work out if what's marked as a trail is really going to be rideable or not!
Then there's the equipment side too; something bike geeks, weight weenies and tech-heads will love. Like other areas of cycling, you can geek out on gear ratios and bike setup, but with a whole new level of intricacy. Suddenly you're trawling the web for reviews of ultralight sleeping bags, comparing the battery life ratings of GPS mapping devices and investigating dynamo hub-powered lights. It's an enticing wormhole for the tech-inclined.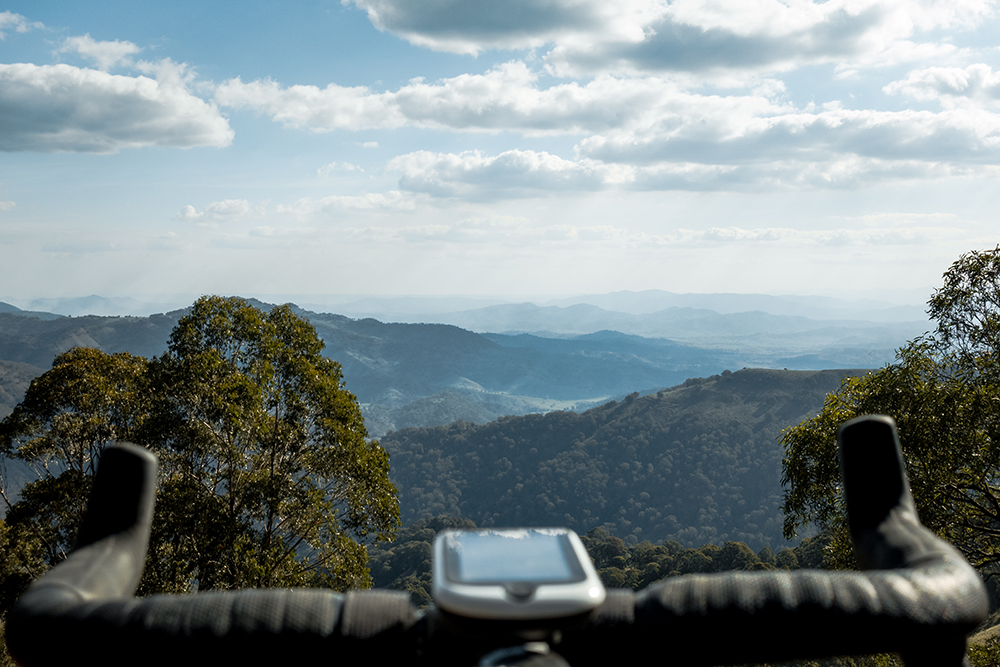 ---
What makes a gravel bike?
While a gravel bike might cut a similar silhouette to a road bike, the presence of drop bars is just about where the parallels end. Gravel bikes have longer wheelbases for stability, far bigger tyre clearance and a more upright riding position with wider bars as comfort takes precedence over aerodynamics. You'll also find more water bottle mounts and rooms for fenders and frame bags.
All these attributes make gravel bikes ideal machines for commuting as well, so one bike can happily play the role of transporting you to and from work during the week and then taking you into the wilderness on the weekend.
One of the nice things about gravel riding is that the cost barriers are a little lower than other types of cycling. The bikes tend to be reasonably simple, sturdy machines, normally without any type of suspension. As such, prices for a decent, dedicated gravel bike begin not a long way over $1500. If you're getting serious, or your pockets are deep, then the sky's the limit, especially as some brands begin to incorporate lightweight suspension into their frames.
If overnight adventures appeal, you'll need to set aside a few hundred dollars more for frame bags too, to haul all your gear around.
---
How big is your rubber?
Increasingly, gravel bikes are coming with a couple of wheel diameter options. The bigger 700c diameter that's shared with road bikes is still most common, but the 650B (or 27.5 inch) standard that has drifted across from the mountain bike world is gathering momentum.
The 700c wheel size has the advantage in terms of sheer rolling speed, which makes it ideal for smoother terrain. But once you start fitting a high-volume tyre (over 40mm wide) you quickly run into issues of how to fit such a massive wheel into the bike without having problems of tyre clearance or messing up the handling. The smaller diameter 650B wheel size allows manufacturers to then fit bigger tyres – up to 50mm wide – without the overall diameter of the tyre getting unwieldy.
So what's the best option? That really depends on how you're going to be using your bike, the majority of the time. If you're planning on spending a lot of time on the tarmac or smoother gravel roads, then a 700c wheel with a skinnier tyre will definitely do the job. If you're envisaging slightly wilder terrain, then a 650B setup has advantages as the wider tyre has a much higher volume of air, which in turn allows you to run lower tyre pressures. Depending on tyre choice and rider weight, anywhere between 25-45psi is common. The upshot of these bigger, wider tyres is more comfort over rougher roads, and, most notably, more grip, which comes into its own when climbing, cornering and braking on looser surfaces. Tubeless tyres are a must as well. Going tube-free radically reduces your chance of getting a flat tyre through a pinch flat.
---
Load up that gravel bike!
How are you going to carry all your gear and water? Your gravel bike should have at least three water bottle mounts on the frame, and many long-haul gravel bikes will come with additional bottle mounts on the fork legs too.
It's nice to avoid using a backpack if possible. After many hours in the saddle, the weight of a backpack can become a real drag, not to mention hot. Keeping the weight on the bike rather than your body is the better option. Panniers aren't right either. While a rack and pannier setup is good for touring cycling (where you're mainly on the road) the rougher conditions of gravel riding call for more centralised weight distribution for better handling.
Frame bags are a popular choice, putting a lot of the weight in the middle of the frame. You can get them in either full-frame or half-frame options. There are plenty of off-the-shelf brands available, or go for a custom bag to maximise storage and a tidier appearance. Full-frame bags, which take up all the room inside the frame, obviously inhibit use of the water bottle mounts, so most full-frame bags will include a specific compartment to house a water bladder.
Additional storage is normally achieved with handlebar bags, seat bags or smaller top-tube mounted bags.
---
Why can't I just use a mountain bike?
A mountain bike will do a decent job as a gravel machine, and there are plenty of riders out there doing just that. But a dedicated gravel bike comes into its own when it's time to load it up with equipment or when the terrain is smoother, eating up the kilometres more efficiently than a mountain bike.
Mountain bikes are also designed for much more challenging terrain than a gravel bike and zooming down a gravel road descent on a mountain bike feels pretty dull. Tackle that same descent on a gravel bike, without any suspension and much less grip, and suddenly that simple gravel road becomes a wild and loose descent. You'll find yourself laughing hysterically as you bounce and skip wildly through corrugated corners that wouldn't raise an eyebrow on your mountain bike.
---
Where to go
If you're lucky enough to live in a regional centre or country town, chances are you're spoiled for choice and can probably craft a great loop riding from home. If you call one of the major cities home, then you might have to head a little further afield to get the best gravel riding experience – that's where the weekend overnight adventures shine most.
For Sydneysiders, the Hunter Valley and Barrington Tops are hotspots, as is the Southern Highlands. Brissy riders will find plenty on offer in the Brisbane Valley and even closer to home in Brisbane's western hills. Canberra-based riders are lucky enough to have the well-marked Centenary Trail looping the city, plus endless options in the Brindabella Ranges, just south of the city. Melbournites would be mad to miss the Yarra Valley's incredible gravel riding. South Australia's famous multi-day 900km Mawson Trail is a treat for Adelaide gravel riders, while over in Perth another incredibly epic ride awaits with the 1000km-long Munda Biddi trail.
---
Over to you
Time to grab some maps and start your own exploring! Don't let us tell you where to go or how to do it; that'd be robbing you of half the fun. A good gravel riding adventure is all about crafting your own plan, hoping it all works out, and having a laugh when it doesn't.
Read Next