Golden swamp wallaby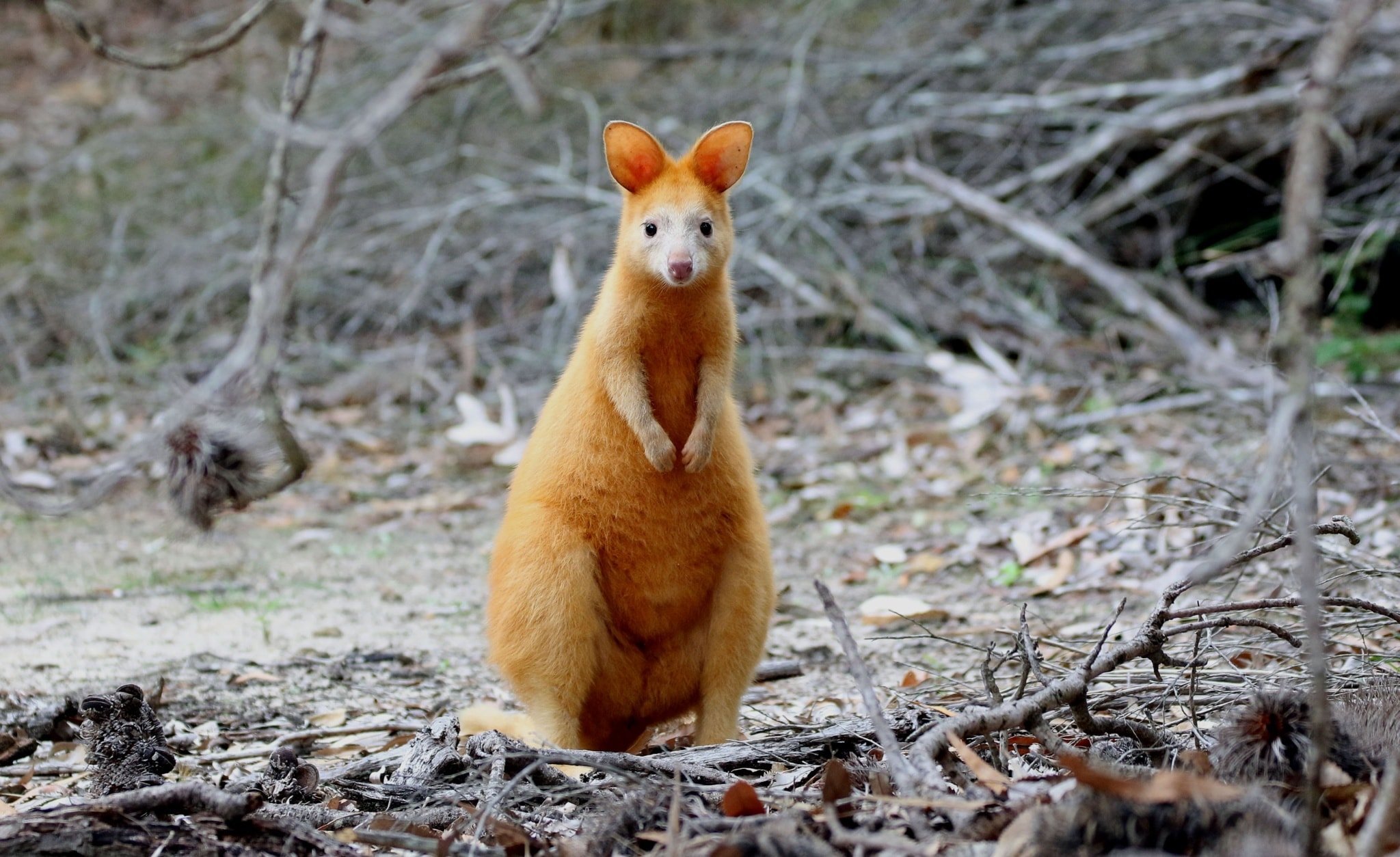 This week's reader photo of a swamp wallaby was captured by Steve Reynolds.
"Travelling over to the Gold Coast from Perth to visit the daughter and also capture some of the stunning local wildlife, I wasn't disappointed. On hearing I planned a visit to South Stradbroke Island, a resident friend and wildlife expert suggested seeking the golden morph Swamp Wallaby, Wallabia bicolour, among other possible species there. Straddie did not disappoint, I was blown away when I stumbled over this young golden Swamp Wallaby. Wow – now that beats a panda any day for cuteness, doesn't it!" says Steve.
"While the Swamp Wallaby is found right up the eastern seaboard from the tip of Cape York to Mt Gambier in SA, the golden morph is only found on North and South Stradbroke islands, and adjacent mainland, including Nerang State Forest. It is a shy, solitary species that feeds among the scrub and dunes, and is more diurnal than most macropods. Certainly one of our prettiest macropods to look out for!"
Read Next