Watch footage of last-known surviving Tasmanian tiger remastered and in colour
You've never seen a thylacine like this before.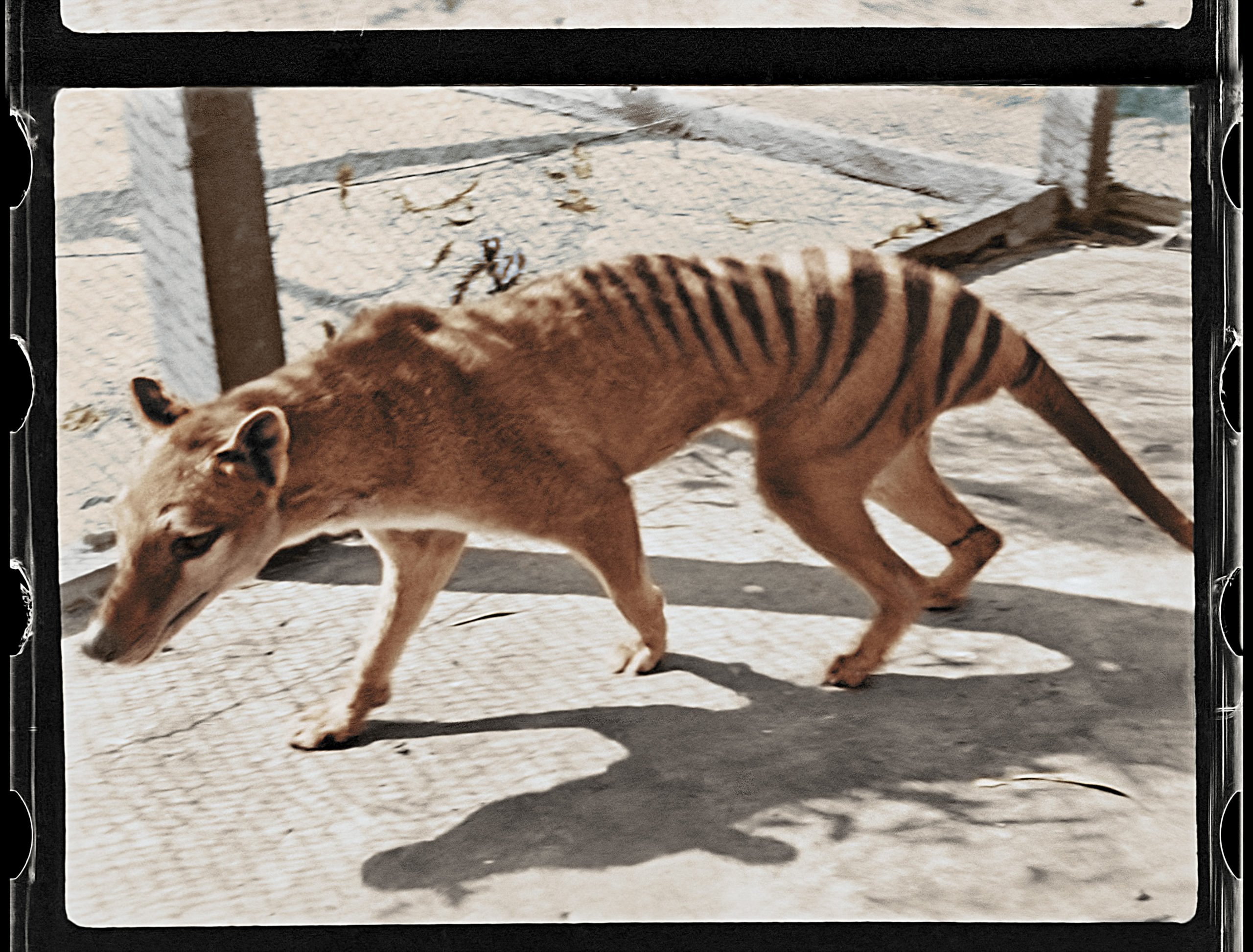 The National Film and Sound Archive (NFSA) has released never-before-seen remastered and colourised footage of the last known Tasmanian tiger.
The original black-and-white footage, shot in 1933 by Australian zoologist and naturalist David Fleay, was recently scanned by the NFSA to 4K archival standards and sent to colourisation experts in France.
Due to the lack of original colour pictures or footage, the French colourists relied on written descriptions of the thylacine.
"These descriptions, combined with scientific drawings, and recent 3D colour renderings of the animal, meant we were able to get a clear idea of what the thylacine's fur should look like," says lead colourist Samuel François-Steininger.
"I have worked on more than 100 archive-based documentary films and series, most of them very complex. But for the thylacine, I faced a different kind of challenge and responsibility: I had to take care of the rare footage, and pay tribute to the last representative of a species, which disappeared 85 years ago."
Related:

Last known footage of the now extinct thylacine rediscovered – video
NFSA Curator Vick Gwyn says the remastering and colouring process has brought greater detail to the image and will continue to invite re-imagining and reconnection to the footage.
"Through the observance of full archival digital preservation protocols, we hope that people will apply their own perception and stimulate understanding of this remarkable animal, as Samuel has done," Vick says.
The footage has been released in honour of National Threatened Species Day, which marks the anniversary of the death of 'Benjamin' the last known thylacine featured in the footage.
Read Next