Best Aussie astronomy photos
These beautiful astronomical images were chosen for this year's David Malin awards.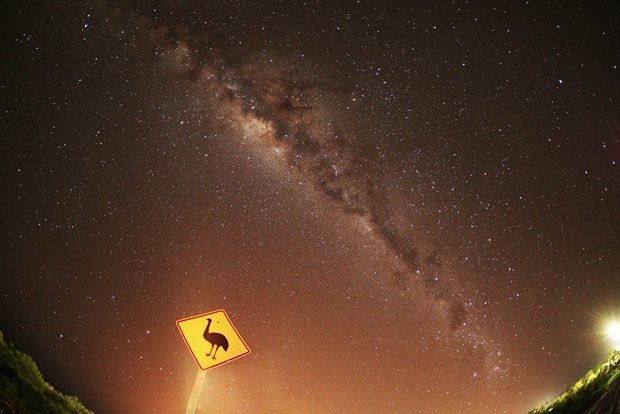 TO LOOK UP AT the sky is one thing, to capture its wonders through photography is quite another.
Enter the winners of the David Malin Awards – a competition that recognises Australia's best photographs of astronomy. Winning Skies, an exhibition of highly commended entries, is now on display at the South Australian Museum in Adelaide.
Good astronomy photographs – or astrophotos – are very tricky to take, says Dr David Malin, renowned astronomy photographer and judge of the awards.
"Unlike everyday photographs, astrophotos are sometimes of objects too faint to be seen by the human eye, even with a powerful telescope," says David.
Astronomy and photography: how to capture the sky
Responsible for compiling the annual Australian Geographic astronomy calendar, David says that although digital enhancement is almost always necessary, a good astrophoto should still appear natural after these edits.
Since the awards began 10 years ago, David says he has observed their effect among Australian astronomers.
"The awards have been going for over a decade now, and I can confidently say they have contributed to the imaging skills of the Australian amateur astronomy community," says David.
"Australians are always conspicuous in international competitions and are often awarded."
David says what makes a good astrophoto is how eye-catching it is at an initial glance, how interesting the content remains on closer inspection, and also the degree of difficulty that was involved in creating it – which David says can be considerable.
RELATED STORIES
Read Next