On this day: Australia's first female politician born
Edith Cowan, Australia's first female candidate to be voted into parliament, was born 150 years ago today.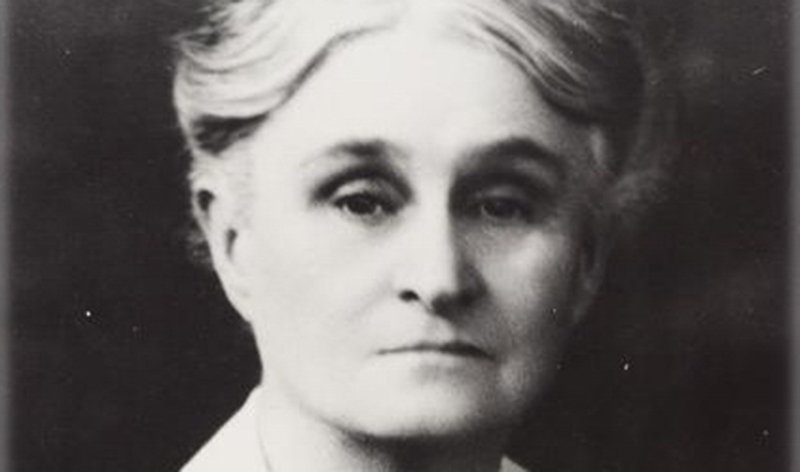 EDITH COWAN BELIEVED THAT if you wanted something changed, you had to run for parliament. And that's exactly what she did. At the age of 60, she shattered gender stereotypes by becoming Australia's first female parliamentarian.
But while Edith's name and face are not hard to come by today (her portrait features on our $50 note) her life is less well known.
Despite growing up at a time when women didn't go to university or have the right to vote, Edith was well read and had strong opinions about the rights of women and children.
She was born on 2 August 1861, and grew up in Geraldton, Western Australia, but her childhood was not smooth sailing.
When Edith was seven, her mother died in childbirth. Her father, an explorer called Kenneth Brown, later remarried, but he struggled with debt and excessive drinking. When Edith was 15, her father murdered his second wife in a drunken rage and was tried and hanged for his crime soon afterwards.
"She had these terrible personal tragedies…The burden of life was to move forward without adult parents," says Harry Phillips, Western Australian parliamentary fellow and author of a biography on Edith.
Campaigning for change.
The beginning of a political career for Edith Cowan
In her twenties, after marrying Supreme Court registrar James Cowan, Edith became involved in a host of Perth-based community groups, such as the Karrakatta Women's Club, which campaigned for women's suffrage. She soon forged a reputation as a formidable political force and equal rights campaigner.
"In terms of being known in public life, very few citizens in our community would have been as well known as she was in her time. She had an incredible profile," says Harry. "She was a member of a multiplicity of prominent organisations like the Red Cross, Women's Franchise, House of Mercy for Unmarried Mothers, Children's Protection Society and so on."
As a founding member of the Children's Protection Society, Edith helped bring about the State Children's Act in 1907 and subsequently, the formation of the Children's Court.
During World War I, as chairperson of the Red Cross Appeal Committee, she worked tirelessly to collect food and clothing for the soldiers. For her efforts she was appointed to the Order of the British Empire in 1920. Later that same year, a Bill was passed giving women legal right to run for parliament. Edith took her chance.
Edith Cowan adorns the Australian $50 note.
Legacy of a pioneer
She ran a strong campaign, and in Western Australia's 1921 election she was the only female candidate to win her seat.
Even more surprising was that in winning the seat of West Perth for the Nationalist Party (the equivalent of the Liberal Party), she ousted sitting Attorney General, Thomas Draper.
Edith wasted no time during her three-year term in parliament. She proposed the formation of a housewives union, childcare nurseries for working mothers and sex education in schools. She also pushed through the Women's Legal Status Act in 1923, which made it possible for women to work in the legal profession.
Edith's reforms showed forward thinking and opened up many choices for women at the beginning of the 20th century.
Until her death in 1932, she championed migrant welfare, social justice, infant health and advancement of women's rights.
She was a trailblazer for future female politicians and proved women had an important role to play in the male-dominated political arena.
Today the Edith Cowan Memorial Clock and Edith Cowan University stand in Perth as testament to her achievements. Her portrait hangs in the Western Australian Art Gallery, and features on stamps and on our $50 note.
RELATED STORIES
Read Next