The elegant squat lobster has some wacky friends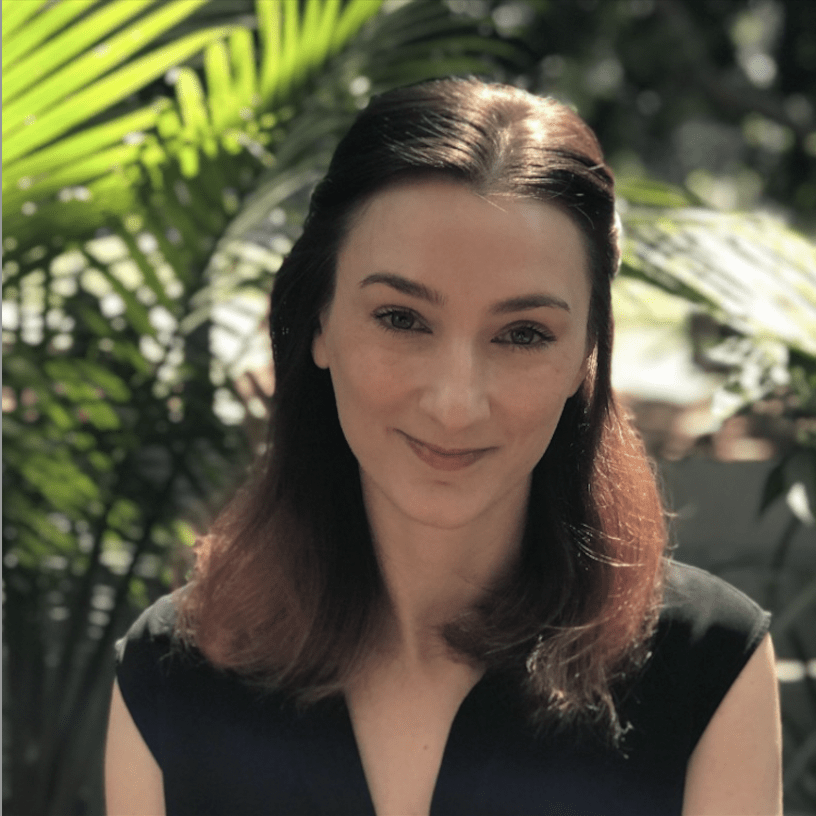 Bec Crew is a Sydney-based science communicator with a love for weird and wonderful animals. From strange behaviours and special adaptations to newly discovered species and the researchers who find them, her topics celebrate how alien yet relatable so many of the creatures that live amongst us can be.
Okay, they might not be friends, exactly, but they sure are wacky.
The elegant squat lobster not only chooses to live in a very unusual house, but it shares said house with a whole host of weird and wonderful critters.
Found in shallow, tropical waters in the Indo-Pacific, the elegant squat lobster's (Allogalathea elegans) range runs from the eastern coast of Africa to Fiji and from Japan down to the southern Australian coast.
The Great Barrier Reef and its surroundings is a particularly important habitat for the species.
Despite their name, squat lobsters aren't lobsters at all. They're more closely related to hermit crabs. And like hermit crabs, one of their most distinctive features is they're missing a shell. 
They also tend to tuck their tails up under the rest of the body, presumably to make themselves look smaller, and mission accomplished, because they sure do look smol. Female elegant squat lobsters, which are larger than the males, never grow to more than 2 cm long.
Elegant squat lobsters come in many different colour combinations. There's the black and white colour morph pictured above, and they can also be dark red, blackish-purple, orange or brown.
Here's a bright orange one, found in Indonesia:
And here's a yellow and white morph:
These colours often match their lodging: crinoids, which are strange plant-like creatures that are related to sea stars and sea urchins.
Many crinoid species develop stalks to attach themselves to the sea floor as juveniles, but they often lose these as adults to become free-swimming organisms known as feather stars.
Feather stars can still anchor themselves to rocks and substrate, and in doing so, provide the perfect hide-out for vulnerable squat lobsters.
They also help to sustain their squat lobster guests. Crinoids filter plankton out of the water using their feathery arms and squat lobsters will feast on the harvest.
It's a brilliant strategy, and it works. Researchers have found that elegant squat lobsters that live away from a crinoid host are preyed upon far more quickly.
Other creatures have figured this out, too.
A 2020 study published in Marine Biodiversity investigated crinoid populations and their symbiotic communities in the Bangka Archipelago in North Sulawesi, Indonesia. The 39 species of crinoids studied were found to be hosting 70 different species of tiny marine organisms, including squat lobsters, spider crabs, and isopods.
The researchers also found species of snapping shrimp – a creature that is so delicate, you can sometimes see its internal organs and eggs, as pictured here:
Snapping shrimp, which can be found off the southern Australian coast, are small but mighty.
The loud clicking they make by snapping their pincers (not unlike what the peacock mantis shrimp does) are among the major sources of biological noise made in shallow bays, harbors and inlets in temperate and tropical waters.
Another close neighbour of the elegant squat lobster is thecrinoid clingfish, which is strangely adorable. I mean, look at these little guys, they're like a cross between a fish and a worm and I couldn't be more here for it:
Read Next